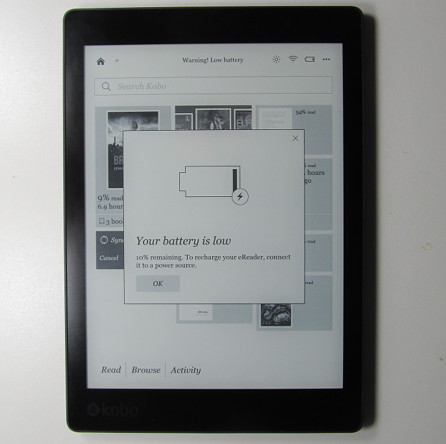 Occasionally I hear people complaining about software updates killing their ebook reader and making it completely unresponsive.
It can happen to just about any brand. I've heard of Kindles and Kobos not making it through a software update, and some Android-based ereaders too.
You don't hear much about the Nook having problems with that but then again B&N only updates the software every few years so that greatly decreases the likelihood of the issue occurring.
So have you ever had an ebook reader that was working totally fine until a firmware update came along?
There are lots of times when a software update will break certain features or induce some bugs (like the most recent Kobo updates), but have you ever had a device get completely broken from an update?
What about tablets or other devices?
Personally I've come to distrust software updates of all kinds. The Windows 10 update made it so Wi-Fi wouldn't connect like 90% of the time on my laptop; after about a year and like 50 updates later it finally started working properly again.
I've had updates break parts of this website. I've seen updates make tablets virtually useless. But so far I've never had an ebook reader break because of an update, and I've had a lot of them over the years. There have been updates that added some major bugs, but most problems usually get worked out pretty quickly.
Still, it's gotten to the point where I always check the notes when new updates come out and if there isn't a new feature that I really care about then I don't even bother with the update. The problem with Kindles and Kobos is they don't give you the option to ignore updates—they automatically download and install them whether you like it or not.