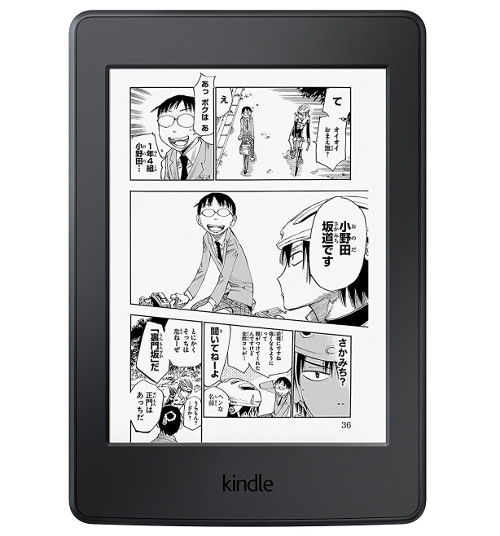 Amazon has started rolling out another software update, version 5.8.9, for Kindle ereaders that adds some new manga features and a new text alignment option for left-justified text.
They've also improved highlighting to make it faster, something Kindles already excelled at (a lot of non-Kindle ereaders struggle to offer smooth highlighting for some annoying reason).
The update is available for the current lineup of Kindles, along with the previous entry-level Kindle (the 7th gen) and the Paperwhite 2 (6th gen).
Like usual you can wait for the update to automatically download and install without any intervention on your part.
Or you can download the update now and sideload it to install it manually.
You can download the update for your model and find manual install directions over on Amazon's Kindle Software Updates page.
Below is the list of changes with the new update. The changes mostly pertain to ebooks with enhanced typesetting enabled:
Ragged Right Alignment: You can now read using left-aligned (ragged right) text instead of justified (aligned on both left and right margin). This new alignment option can be selected from the Display Settings (Aa) menu within Kindle books that support Enhanced Typesetting. On the Kindle eBook Store page, look for "Enhanced Typesetting: Enabled" in the features list.

Faster Highlighting: You can now touch and drag to make a highlight more quickly. Tap the highlight again to edit or delete it.

Advanced manga page turn controls: You can now drag left and right to adjust speed and direction when using the fast continuous page turn feature while reading manga.

Preview manga double page spreads: You'll now see a preview of double page spreads at the bottom of the page while reading manga. Tap the preview to see a full landscape view of the spread, and tap again to close it.

Crop margins in manga: You can now remove blank margins from manga pages for a closer view of the content. Enable this option from the Display Settings (Aa) menu within manga books.