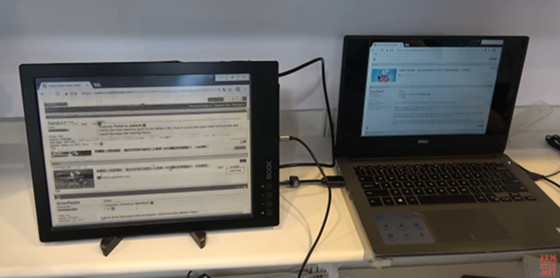 Onyx is showing off some of their new E Ink devices for 2017 at the Hong Kong Electronics Fair.
Among their latest products is a laptop with a 9.7-inch E Ink screen. It's the first device of its kind and it definitely looks interesting.
It has much longer battery life than a regular laptop and the screen is easily readable in bright light, unlike LCD screens.
Lots of folks have been wanting an E Ink word processor and an E Ink computer monitor and it could work as both.
They also show how the upcoming Onyx Boox Max 2 that's coming out later in the year can be connected to a computer to use as a secondary monitor.
Onyx has a new 10.3-inch ereader called the Book Note as well.
It has a flexible plastic screen like the 13.3-inch model and it supports stylus and capacitive touch.
The second video shows the new 13.3-inch Onyx Book Max with the upgraded higher resolution 2200 x 1650 E Ink Carta screen. The screen does indeed look quite good. The text is nice and dark and well defined. It goes on sale later this month.
They also demonstrate some of Onyx's other ereaders in the second video. There's a look at their 6-inch ereaders with very fast page turns. They also show a new 6.8-inch ereader that has a customizable frontlight tone like the Kobo Aura One.
Onyx E Ink Laptop and 10.3″ eReader
13.3″ Onyx Boox Max Carta