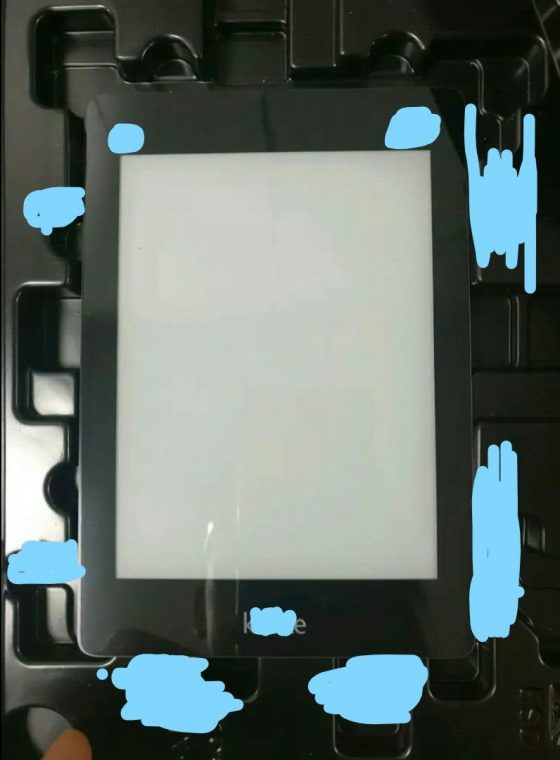 Someone over at MobileRead posted a mysterious picture of what could be the next new Kindle for 2017. The image is posted above (click to enlarge).
The leaked photo was posted in a Chinese forum supposedly from a retailer in China.
As far as leaked photos go, this is about as uninteresting as it gets, which kind of makes it seem more probable.
If true, the new Kindle looks like a mix between the Paperwhite and Kindle Voyage.
It appears to have a flush glass screen in the image like the Kindle Voyage and Oasis, but it looks more like a Paperwhite design because it lacks buttons. It might be a Paperwhite 4.
The post at MobileRead says that the new model still has the same CPU and storage space as current models, along with the same 300 ppi screen, but apparently it's waterproof. That doesn't sound very interesting but the post also states two new higher-end models are coming in 2018 with 6 and 7-inch screens.
Quite frankly it's hard to put much stock in what one person says on a Chinese forum with iffy translations but this is the only new Kindle rumor that has surfaced so far this year. The picture lends some credibility to it but then again it's not a very telling picture and could've easily been faked.
What do you think? Could this really be the next new Kindle?