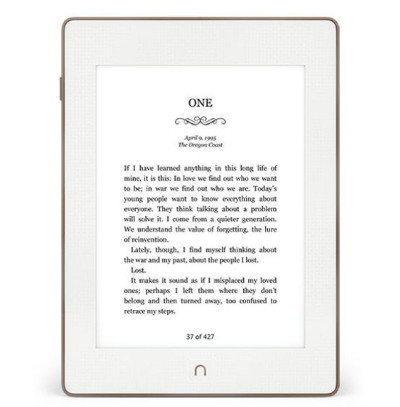 There's no denying the fact the popularity of Nook ereaders has been on the decline for several years now.
It's gotten to the point where Barnes and Noble barely even bothers acknowledging the existence of their last remaining E Ink Nook anymore.
I find it interesting that B&N has removed the Nook GlowLight Plus from the main Nook landing page on the Barnes and Noble website.
It used to be listed below the Samsung-branded Nook tablets but now it's nowhere to be found aside from a basic text link on the navigation menu.
Barnes and Noble doesn't even have a single picture of their Nook ereader on the main Nook page anymore.
They just have their latest $49 Nook tablet and the Samsung tablets show; you have to go out of your way to find the link to the Nook ereader page.
Even if you type the word "nook" into the search field at B&N it won't lead you to the Nook GlowLight's page. The search will just automatically load the main Nook page, which again doesn't show a listing for the E Ink Nook, just the Nook tablets.
At this point B&N might as well just give up on Nook ereaders entirely if they can't even bother to advertise or promote them on the main Nook landing page. They stopped showing Nooks on the homepage ages ago. At first I thought maybe the Nook was out-of-stock and that's why they weren't showing it on the main Nook page anymore, but that's not the case—it's still for sale. It's just that nobody seems to care much about Nooks these days, B&N included.