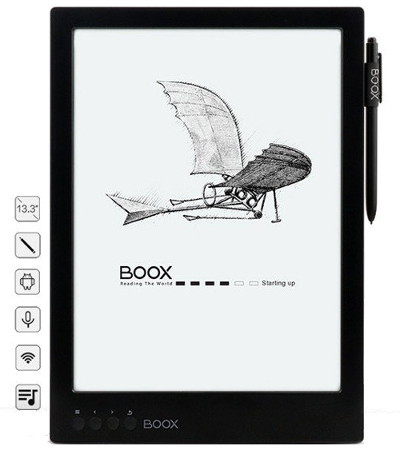 Onyx released an updated version of their 13.3-inch ereader last month called the Onyx Boox Max Carta.
It has an upgraded higher-resolution E Ink screen with greater pixel density than the first generation Max but it's otherwise the same exact device as the original model.
Both run Android software and have an electromagnetic screen for stylus touch, but there's no finger touch or a frontlight.
Someone recently uploaded a video review on YouTube showing both the original Onyx Boox Max and newer Onyx Boox Max Carta in action.
The video walks through some of the main PDF features and shows how things work with note-taking.
The first part of the video shows the original Max and second part about notes shows the Carta version.
It's rather odd that the reviewer didn't compare the screen difference between the two models but I guess it doesn't really matter now that the Carta model has replaced the original and there's no reason not to get the newer one.
Onyx Boox Max Carta Review