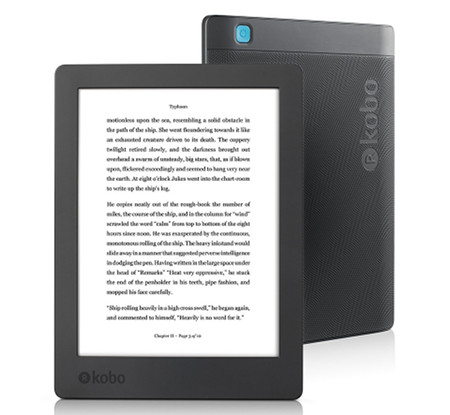 Kobo's latest ebook reader, the second generation Kobo Aura H2O, has officially gone up for pre-order starting today.
Both Kobo.com and Chapters.Indigo have the new 6.8-inch H2O available to pre-order.
The US price is $179 and the Canadian price is $199.
The release date is only a week away on May 22nd, so it will start shipping soon.
The second generation Kobo Aura H2O is a lot like the original H2O, but it has a new more streamlined design and it adds a ComfortLight Pro to adjust the frontlight color temperature from blue to yellow/orange.
They also doubled the internal storage space from 4GB to 8GB, but the microSD card slot has been removed so it no longer has expandable storage.
The main thing that separates the Kobo Aura H2O from other ereaders is the fact that it has a 6.8-inch E Ink screen, so it's kind of in between the larger Kobo Aura One and typical 6-inch ereaders. But otherwise it's the same as Kobo's other models because they all use the same software.
Check back in a couple weeks for a full review. I'll also post a comparison between it and the Kobo Aura One.