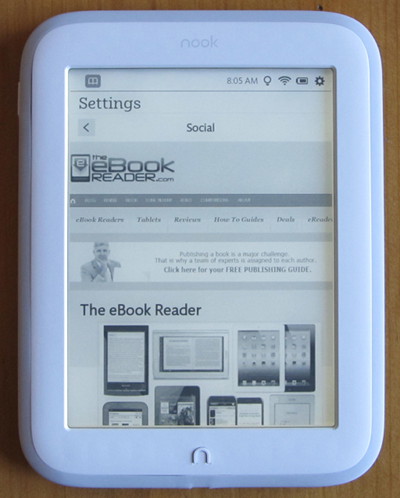 Does anyone actually like using the web browser on their E Ink ereader regularly?
Sometimes this question comes up: what ebook reader has the best web browser?
I'm never quite sure how to answer the question because the truth of the matter is E Ink ereaders and web browsers aren't a very good combination to begin with so it's kind of a trick question.
E Ink refreshes slowly and issues often arise with afterimages, animations, and scrolling.
There are contrast problems as well with a black and white screen browsing a full color internet.
But some websites can work pretty well with E Ink screens, especially mobile versions of websites.
E Ink devices like Kindles and Kobos have web browsers built-in. They are very basic but they're good for referencing Wikipedia and doing quick searches and downloading DRM-free ebooks, but I wouldn't want to use them for any kind of online reading or research.
The Kindle's web browser has been labeled as experimental for the past 10 years since the very first Kindle was released, so it's unlikely to get much better anytime soon.
Android ereaders like Onyx and Inkbook have more advanced web browsers but they are far from offering a smooth web browsing experience.
There's a video below showing the web browser on the Onyx Boox N96. Check this YouTube channel for more videos of the Onyx Boox N96. The video below is in normal mode; there's a second video showing the faster A2 refresh mode.
Onyx Boox N96 Web Browser