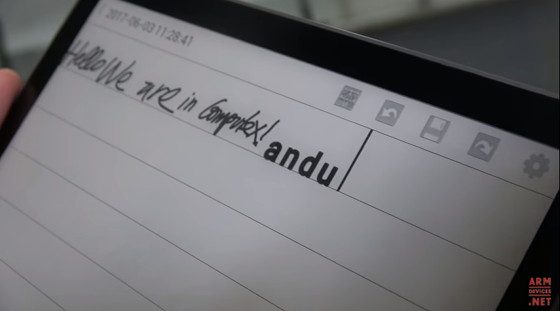 Onyx has some new devices that they're getting set to launch around September of this year.
Charbax from ArmDevices.net has uploaded another YouTube video showing Onyx's new ereaders at Computex 2017.
They have a new 10.3-inch ereader and notepad, a new 9.7-inch model, and an updated 13.3-inch Max that they'll be releasing soon, and all have lightweight plastic-based E Ink screens.
According to Charbax, the new devices will feature faster processors as well, which is good to hear.
Onyx has added a new software feature that can resize your handwritten notes to fit neatly on the lines of a notepad.
The new 10.3-inch Onyx ereader looks especially nice with its flush screen design. The display has very good contrast and the device only weighs 380 grams. No word yet on pricing.
It's good to see that E Ink is finally making plastic-based 9.7-inch screens now too. Onyx's new 9.7-inch model only weighs 350 grams. That's down from about 480 grams with the current models.
Onyx is also working on E Ink devices and software specially designed for the education market.
Also, here's an earlier video showing Onyx's new devices for 2017 if you missed it. They show the new E Ink laptop in that video. It only makes a brief appearance in this one.
Onyx Boox E Ink Notepads at Computex