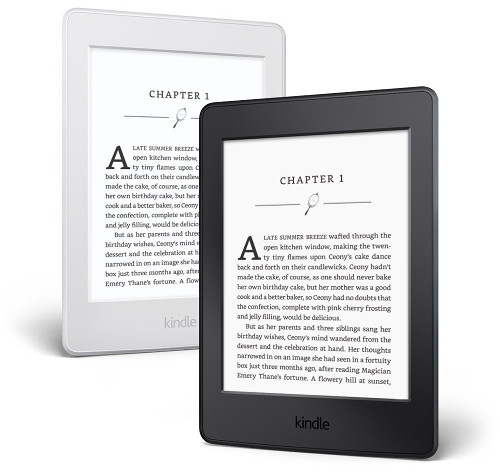 After 2 years on the market, the Kindle Paperwhite 3 is still the most popular and best selling Kindle that Amazon sells.
So logically that also means it's the best selling ereader overall because there's no way any other company is selling more ebook readers than Amazon sells Kindles.
It's kind of interesting when you think about it.
At two years old the Kindle Paperwhite is the oldest Kindle model that Amazon currently offers, and it's still the most popular.
It currently sits at #10 on Amazon's best sellers list in electronics, and at #13 for the white version.
It was ranked even higher before Prime Day, ahead of the Fire tablets, and it's still ranked ahead of the Kids Edition Fire tablets.
A lot of people would like to see a new Kindle in 2017, but it's kind of concerning when the past three new Kindles still can't come close to outselling the Kindle Paperwhite.
Granted a lot of it has to do with the fact that the Kindle Oasis and Kindle Voyage are priced higher, but the entry-level Kindle on sale for $49 can't overcome the Paperwhite either.
The Kindle Paperwhite clearly offers the most bang for the buck, and it makes sense for Amazon not to want to rush out a new model when it's still selling as well as it is, better than the other newer Kindles.
Amazon should probably just keep the Kindle Paperwhite around for awhile longer and come out with a larger version instead of trying to replace their most popular model. Create a new product instead of replacing an existing successful one.