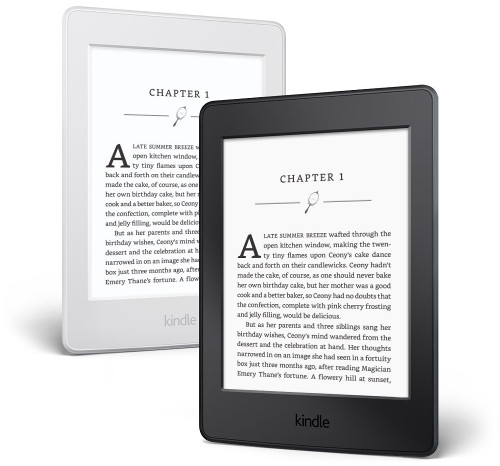 I noticed a post at MobileRead about getting ePub ebooks on a Kindle without conversion.
The post is somewhat misguided because it's not really ePub that the Kindle is supporting and conversion is exactly what's happening, but in a roundabout way it reveals a new quicker method to send DRM-free ePub ebooks to a Kindle device or Kindle app.
Basically all you have to do is change the extension of a DRM-free ePub book from .epub to .png.
Then Amazon will automatically convert it to Kindle format when using a send-to-Kindle app or email.
Amazon has been converting formats for customers to send to Kindles for years, but they have never supported ePub conversion directly.
Supported formats for conversion include TXT, RTF, PRC, MOBI, PDF, HTML, DOC, DOCX, JPEG, GIF, PNG, and BMP.
So normally you would first have to convert the ePub ebook using Calibre into a format compatible with the send-to-Kindle app before sending it.
But now you can bypass the extra step and just change the extension to .png and have Amazon convert it in a matter of seconds.
I tested this with a couple of books and the conversion came out very well, just as good as converting ePub to MOBI. Of course you can still use Calibre to achieve the same results, and it's capable of a lot more customizations (like embedding a custom font type), but using the send-to-Kindle service has it's own advantages too, like backing up the book on your Amazon account.
For me it makes it more convenient this way. All you have to do is change the extension then right-click and select send-to-Kindle. It's super quick and easy and only takes a few seconds to complete. No need to convert before sending.