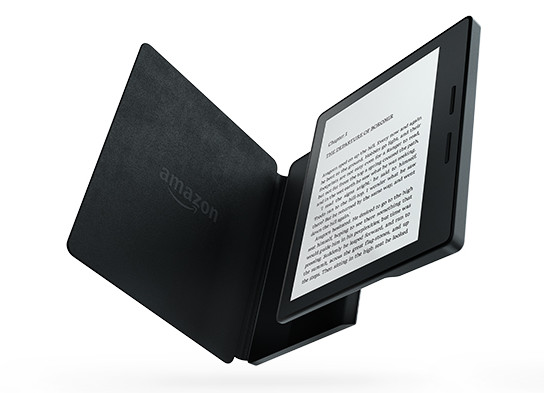 There are currently some good deals on refurbished Kindles and Fire tablets at Amazon and Woot.
Amazon also has a list of popular nonfiction Kindle books on sale for up to 80% off today only (July 30th) for the main Deal of the Day.
The main deal at Woot today is refurbished 8.9″ Fire HDX tablets.
The 16GB version is $149 and 32GB is $169. The software on that model is upgradeable to the current Fire OS 5.4.0, and it's a nicer tablet than current models with its high-res 339ppi screen.
Amazon also has refurbished Fire HD 10's marked down to $119. They normally sell for $229 new so that's a pretty big discount.
The Kindle Oasis is finally being offered as certified refurbished now too. The refurbished Kindle Oasis sells for $229 for the WiFi model and $269 for 3G + WiFi. That's $60 off the price of the WiFi model and $90 off the 3G version compared to buying new ones.
The refurbished Kindle Oasis also has the option to add 3 months of Kindle Unlimited for $1.99. None of the other Kindle models new or refurbished show the same offer so that's rather interesting.
Lastly, Woot has some other Kindle ereaders and Fire tablets for cheap. They still have the 3G Paperwhite 2 for $65 and the Fire HD 6 for $25. See here for the list of tablet deals at Woot.