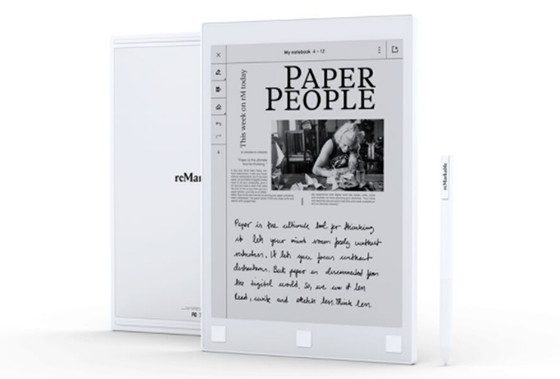 Yesterday the reMarkable blog posted an update about the progress of the new 10.3-inch reMarkable digital paper tablet.
They expect to start shipping the first wave of pre-orders, which consists of a surprising 11,000 units, later this month on August 29th.
They first started accepting pre-orders last November when the reMarkable was first announced.
At the time they said orders would start shipping in August 2017 so it's good to see that things are right on schedule (that rarely happens with these kinds of things).
The next wave of orders start shipping in October, with pre-orders selling for $479, including a case and stylus.
The reMarkable is one of the most interesting E Ink devices to come out this year. It has a 10.3-inch E Ink screen with capacitive touch and advanced writing features with a stylus pen that supports 2048 levels of pressure sensitivity.
The reMarkable is kind of like a smaller version of the Sony DPT-RP1 but it has more features and it supports ePub format in addition to PDF.
I'm going to try to get one to review so stay tuned for more updates! It will be interesting to see how it compares to the Sony DPT-RP1.
Reading & Reviewing on reMarkable