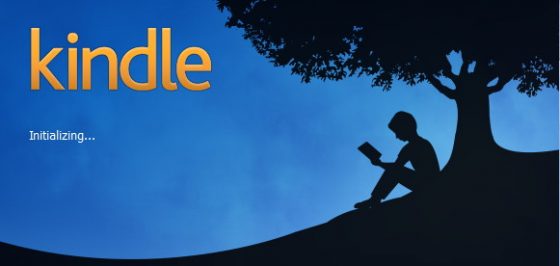 Amazon has issued a few updates to their Kindle for PC program for Windows computers this year to add some additional accessibility features, among other things.
Kindle for PC can now be used to read ebooks aloud using text-to-speech, and it also supports screen reader programs for additional navigation and voiceover features.
The latest Kindle for PC version 1.20.1 supports both JAWS screen reader and NVDA screen reader.
You can download the NVDA screen reader for free, with the option to donate.
Here's the link to the Kindle for PC section of the NVDA user guide for more details about how it works.
All Kindle ebook product pages have a section labeled "Product details" that says if the book supports text-to-speech and screen readers.
Not all ebooks support TTS and screen readers but a good share of them do.
Over at Amazon's help section there's this list of keyboard shortcuts when using Kindle for PC. First you have to turn on TTS from the tools menu (or hit Control T) to use these text-to-speech shortcuts:
Using Text-to-Speech

To use these shortcuts, you must enable Text-to-Speech first. Press "Ctrl,T" or select the Tools menu and chose Start Text-to-Speech.

Toggle Text-to-Speech – Ctrl, T
Pause or resume reading – Space bar (while in a book)
Read the previous sentence – Ctrl, Shift, Up arrow
Skip forward one sentence – Ctrl, Shift, Down arrow
Increase speech rate – Shift, +
Decrease speech rate – Shift, –
Toggle continuous reading – Ctrl, Shift, C