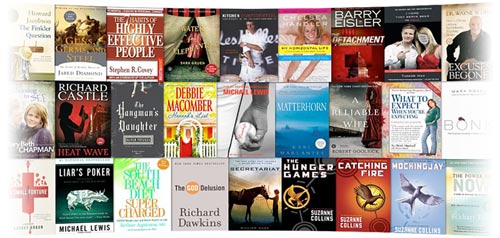 Amazon has released a new updated version of Kindle for PC that includes a number of changes.
The new version of Kindle for PC is 1.19. It adds support for the enhanced typesetting engine that improves the way Kindle books are laid out and formatted.
They've also improved the search functions and added text-to-speech for Kindle books that support it.
You can download the new version of Kindle for PC from Amazon's Kindle apps page.
As discussed in an earlier article about how removing DRM from Kindle ebooks could be in jeopardy, this also effects people that de-DRM their purchased Kindle ebooks to create backups and convert them to other formats.
Adding support for enhanced typesetting means that Kindle ebooks downloaded to Kindle for PC will now be in KFX format instead of AZW. There is currently no way to remove DRM from KFX ebooks so that's going to cause a problem for some.
You can still download older AZW files from the Manage Your Kindle page at Amazon but it requires owning an E Ink Kindle.
For the time being you can still download the older version of Kindle for PC but it's hard-telling how long it will continue to work. Here's the link to Kindle for PC 1.17 (update: no longer available) while it's still active. The app might update to 1.19 automatically however, but you can turn off updates and that might help for awhile.
Here's the page at Amazon with more info about the new 1.19 update Kindle for PC.
via: MobileRead