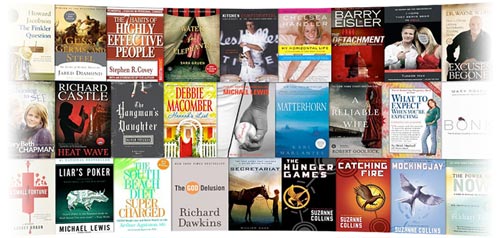 In February Amazon is expected to release an update for their Kindle for PC program that could make removing DRM from Kindle ebooks problematic.
When Amazon came out with their new enhanced typesetting engine in 2015, they started to change the Kindle ebook format from AZW to KFX to accommodate the added features.
Since then they've updated their reading apps and Kindle software to support KFX format.
One long holdout has been the Kindle for PC program.
It still gets the older AZW and AZW3 ebook files, but that is expected to change when the Kindle for PC 1.19 update rolls out in February because it supports the new KFX format and enhanced typesetting features, according to a press release from NVDA.
So obviously that could be a problem for all the people that use Kindle for PC to download their purchased Kindle books in order to get the AZW and AZW3 files to remove the DRM.
The only other way to get access to the older formats is to download them from the Manage Your Content page at Amazon but that requires owning a Kindle or Fire tablet to get the option.
Your Options
So if you use Kindle for PC to download ebooks to remove the DRM, there are a couple of things you can do.
The first would be to turn off automatic updates for the Kindle for PC program.
You can also download Kindle for PC version 1.17 that's currently available and keep it as a backup.
There's been some discussion that removing DRM from Kindle ebooks could be in jeopardy in the future since there aren't any DRM-removal tools for KFX format, but KFX is unlikely to become an exclusive format anytime soon unless Amazon updates all the older Kindles to support it, which is highly unlikely since they probably don't have the hardware for it, so it's doubtful the older Kindle format is going to disappear anytime soon.