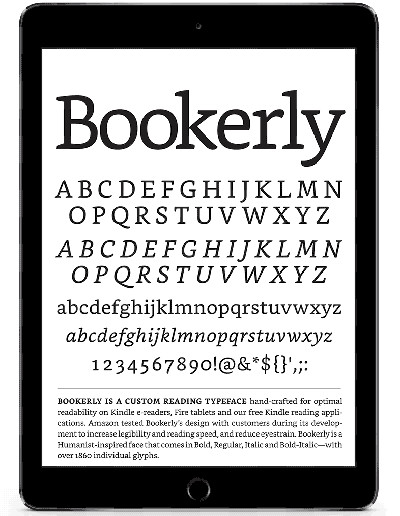 Yesterday Amazon released a major software update for their line of Kindle ebook readers. The update includes a new Bookerly font custom made for Kindles and a new typesetting and layout engine that adds things like hyphens, ligatures, and improved word spacing.
One interesting detail to come out about the new layout engine is that it requires the use of a new Kindle ebook format with the extension KFX.
Most Kindle ebooks come in AZW and AZW3 format. But now there's this new format for Kindle books with the new enhanced typesetting option enabled.
So if you have a Kindle and want to make use of the new layout engine, you have to manually delete your ebooks and redownload them to get the new KFX format.
But it's not quite that easy yet. Not all Kindle books support the new layout engine. In fact the majority of ebooks don't.
The way you can tell if a book has been updated to the new format is to look on the book's description page at Amazon. There's a label that shows if enhanced typesetting has been enabled.
From your Kindle, you can long-press on a book from the homescreen and choose to view the book description.
However, I've come across a bunch that say enhanced typesetting has been enabled but it doesn't work and still downloads the AZW3 file instead. I finally came across a book that works with the new layout and it has a KFX extension. It looks like Amazon still needs to get the kinks worked out.
The new KFX format will obviously only download to devices that support the new layout engine, so the other formats will continue to stay around unless Amazon decides to update all older Kindles as well. This also shouldn't affect DRM removal at all since the Kindle for PC application doesn't support the new layout engine.