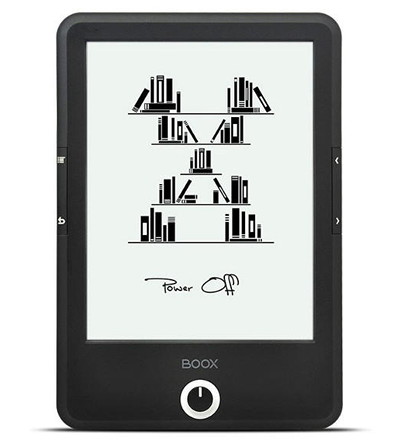 There's a new version of the Onyx Boox T76 up for pre-order at Banggood called the Onyx Boox T76ML.
It appears to be largely the same as the T76 Plus, but with two important differences. First, it comes with double the storage space with 16GB, and second, the description states that it features "double color temperature".
That could only mean that it has a frontlight with adjustable color temperature like the Kobo Aura One and Kobo Aura H2O.
This, of course, was expected ever since a 6.8-inch Onyx device was shown in a recent video with a dual color frontlight.
The video shows the ereader has the option for a warm light and a cool light and you can blend the two.
As far as specs, it has a 1440 x 1080 E Ink Carta screen with 265ppi. It has 16GB of storage space, 1GB of RAM, a microSD card slot, a 3.5mm headphone jack, Bluetooth, Wi-Fi, and a capacitive touchscreen.
The 6.8-inch Boox must be a popular model for Onyx because they keep remaking it. I reviewed one of the original versions, the T68 Lynx, back in 2014 when it first came out.
It still runs Android 4.0 and still has the same 1GHz processor, but the adjustable frontlight will surely make some folks happy. Moving forward more ereaders will probably start offering frontlights with adjustable color temperature.
Pre-orders for the Onyx Boox T76ML are going for $210 and the device is expected to arrive on September 17th.