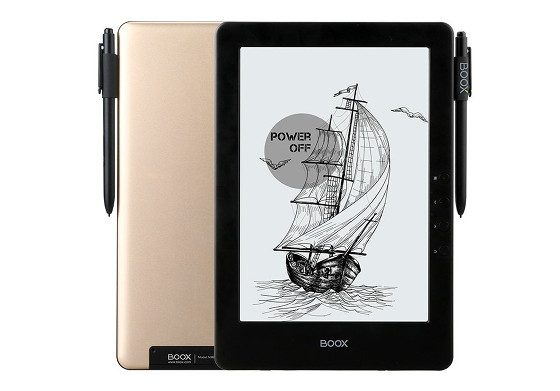 I came across a video review on YouTube showing the new Onyx Boox N96ML with a Carta screen. It's the model with stylus touch and a frontlight.
The Onyx Boox N96 is currently the only large-screen E Ink ebook reader available with a frontlight, and this is the first video where I've actually seen it demoed, and it looks quite good, surprisingly nice and even on the larger screen.
The N96's used to have older E Ink Pearl screens, but the Carta screens have better contrast and faster refresh.
At the end of the video the reviewer shows a video playing on the E Ink screen and it runs surprisingly smoothly.
The video also shows using the N96 to mirror a computer's screen.
The device runs Android 4.0.4 so that opens it up to a lot more possibilities than a typical ereader, even if it is an outdated version of Android.
The review doesn't really cover any of the reading features, but I'm going to have to order one of these myself now that they're in stock so stayed tuned for a full review!
The new Onyx Boox N96ML Carta is available from Amazon for $349. It's also available from Banggood for the same price but you can use coupon code BGAFF7 to get an extra 7% off, taking the price down to $325. There's also a dual touch Carta model that adds a capacitive touchscreen but without the frontlight.
Onyx Boox N96ML+ Video Review