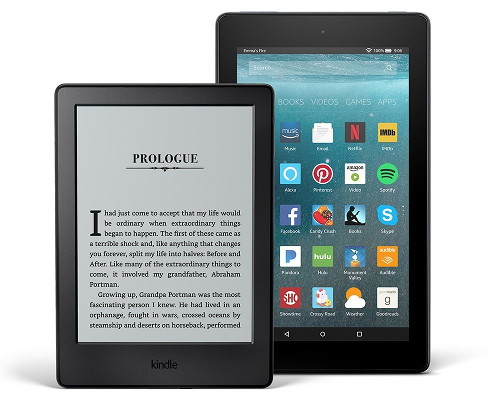 Amazon's Kindles and Fire tablets are no longer on sale since Cyber Monday has ended (except the refurbished models are still being discounted).
But now there's a new Kindle and Fire tablet bundle package that is effectively like getting both of them on sale.
It includes the non-frontlit entry-level Kindle and the 8GB 7-inch Fire tablet for $94.99.
That's $35 off the price of buying them seperately at regular price.
Normally the Kindle sells for $79 and the 7-inch Fire tablet sells for $49.
It's not quite as good of a deal as the Cyber Monday and Black Friday deals, but those low prices don't come along very often, and it's still a considerable savings of paying full price for each.
Both are the low end models, however. It would be nice if they had a Kindle Paperwhite bundle with the HD 8 or HD 10, but maybe that option will turn up before Christmas.