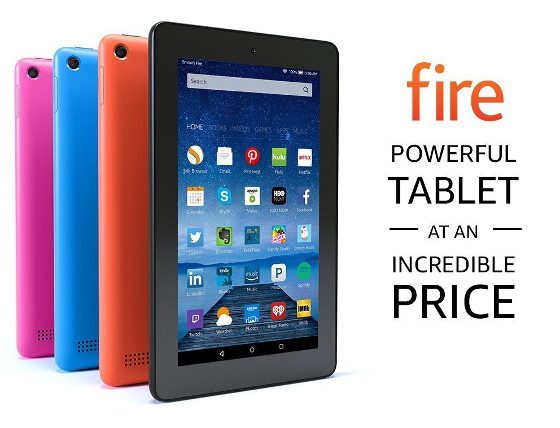 If you're looking for a really cheap tablet as a gift or just something to use occasionally around the house, there's currently a deal over at Amazon on what is one of the cheapest tablets ever.
Woot is selling the previous generation 7-inch Fire tablet for $19.99 with free shipping. It's certified refurbished.
The previous gen 7-inch Fire tablet is about 95% the same as the current model, and the software is exactly the same, so it's a good way to save some cash.
See my Fire Tablet comparison review for a closer look at the differences between the two.
One nice thing about this deal is it's the upgraded 16GB model, unlike the $49 Fire, which has 8GB (16GB is $69 regularly).
The 7-inch Fire is sluggish and it has a low resolution screen, but it can still do a lot for $20. At that price it's easy to find creative uses for them. You can even set them up to use as security cameras with an app like Alfred.
There's no indication how long the deal will last; it's not even being advertised on Amazon's deals page.