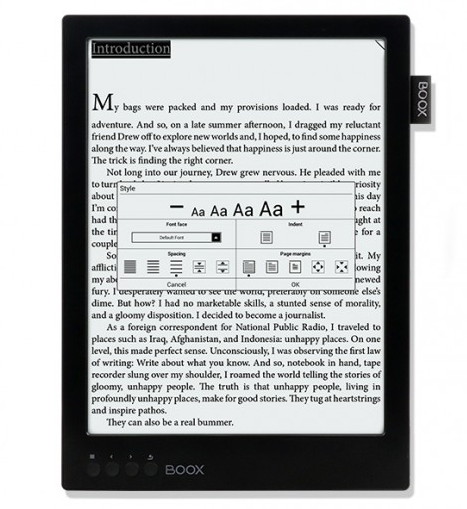 The Onyx Boox Max 2 recently went up for pre-order, and now another (lengthy) video review has turned up on YouTube.
The Max 2 is a 13.3-inch E Ink ereader that doubles as a secondary monitor thanks to the addition of an HDMI port. The device runs Android 6.0 and features a dual-touch touchscreen (Wacom and capacitive).
It has Wi-Fi and Bluetooth, with 32GB of storage space, 2GB of RAM, and a quad-core processor.
The Max 2 support PDFs, ePubs, and a variety of other formats. Onyx's PDF app is a lot more advanced than what most other E Ink devices offer so combine that with the large screen and it's one of the better PDF options out there.
The Max 2 is expected to start shipping at the end of the month from eReader Store. It's priced at €671.34 with free shipping.
Keep in mind the video was put together by the reseller for the Onyx Boox Max so it's unlikely to highlight the negative aspects.
It's interesting how the software has been updated to Android 6.0 but everything seems to be pretty much the same as it with Android 4.0 like on the Onyx N96 that I recently reviewed.
Onyx Boox Max 2 Review