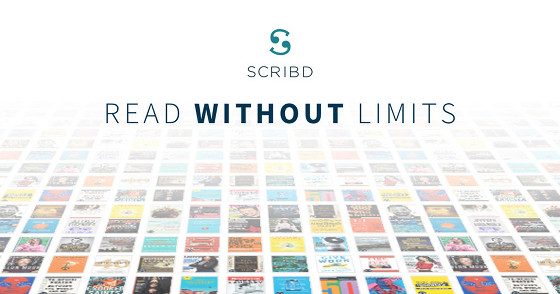 Scribd is a subscription service that provides access to a library of ebooks, audiobooks, comics, newspapers, magazines, and sheet music all for a monthly fee of $8.99.
Today Scribd announced that they've officially brought back their "unlimited" subscription plan, although it's unlimited with an asterisk.
A couple years back Scribd changed their unlimited model to a system that used a limited number of credits each month.
But now credits are out and most customers have unlimited access to Scribd's catalog of ebooks and audiobooks once again.
The one stipulation seems to be if you use the service too much then you'll lose unlimited access for part of the month.
They give no specifics on how much is too much but I guess some will soon find out.
The cost for a subscription remains the same $8.99 per month.