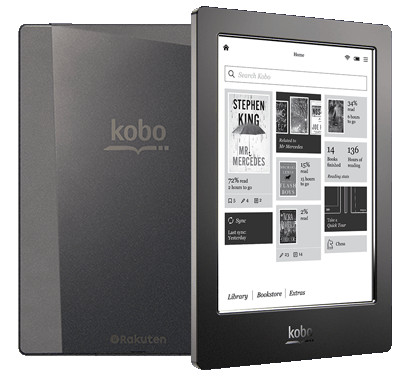 It looks like the 1st gen Kobo Aura H2O has officially been phased out, as it's no longer available on Kobo's website.
Kobo does this weird thing when they decide not to sell a model anymore. They remove the product description page from their website entirely so it just leads to an error page.
There's still a help page for the original Kobo Aura H2O but the main product page is now gone.
It's surprising Kobo didn't phase it out sooner, actually.
The 2nd gen Kobo Aura H2O was released in May 2017 so there was about a 10 month overlap with the two generations being out at the same time.
The 1st gen Kobo Aura H2O is still available from other places like Amazon and eBay, but the ones on Amazon are overpriced and the ones on eBay have to be imported from Japan.
The 1st gen Kobo Aura H2O was the last remaining Kobo ereader available with a microSD card slot for expandable storage. What used to be a common feature is now an outdated one. Kobo has the 32GB Kobo Aura One now, but it looks like the days of Kobo ereaders with memory cards is officially over.