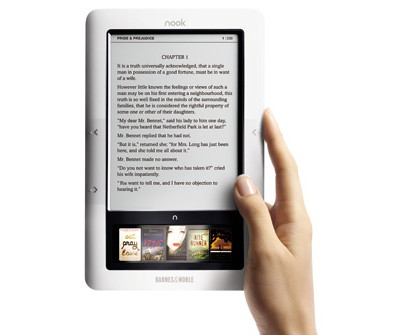 Barnes and Noble has started sending out emails to customers informing them that they will no longer be supporting the 1st generation Nook as of June 29th.
After that date, Nook users will no longer be able to purchase or download ebooks on the 1st gen Nook. Not only that, but customers will no longer be able to register the device or sign in with a Nook account either.
B&N doesn't really give much of a reason for the change.
All they say is that because of advancements in their ereader technology they are unable to continue to support the 1st Nook, and sorry for the inconvenience.
The email can be read on this webpage.
Here's more from the email:
Please note that as of June 29, 2018, you will not be able to purchase new content, register with a BN.com account, or sign in using a NOOK account on your NOOK 1st Edition. However, you will still be able to access your existing library, or download new content, by using our NOOK Reading Apps for iOS, Android, or Windows, on mobile and tablet devices, as well as any of our other NOOK devices."
For several years there have been whispers that B&N might shut down their Nook department due to heavy financial losses, but as of now they're just giving up on the 1st gen Nook so it's not as bad as it could be.
It's disappointing to hear that Barnes and Noble is effectively making the 1st gen Nook useless, but it was released all the way back in 2009 and probably almost no one uses it anymore. Still, cutting it off from B&N's servers altogether is a pretty bold move.
If they're doing this to the 1st Nook there's no reason to believe they won't do the same to other Nooks down the line. It doesn't exactly insure much confidence in the Nook brand. Amazon encountered a similar situation a couple years ago with their older Kindles, but they opted for a software update to keep things working instead of dropping support for them entirely. Unfortunately B&N is taking the less customer-friendly route yet again.