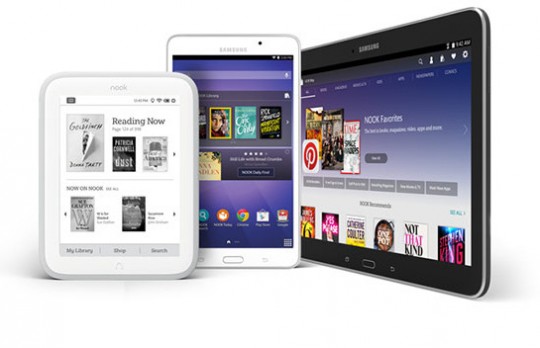 Barnes and Noble's struggling Nook division has been widely publicized over the past few years.
Microsoft invested over 600 million dollars in Barnes and Noble's Nook Media division in 2012.
Now that's looking like a pretty awful investment decision on Microsoft's part. Today it was announced that Barnes and Noble is buying out Microsoft's 16.8% stake in Nook Media, and they are only paying $125 million in cash and stock.
Barnes and Noble needed to buyout Microsoft's Nook share in order to proceed with their plans to separate Nook Media into it's own standalone company.
The splitting of Nook into a separate company was expected to take place in early 2015, but now Barnes and Noble says that won't happen until the end of August 2015.
Things have been changing a lot for the Nook brand over the past year. B&N laid off most of the division devoted to its Nook devices. They announced that they would no longer be making any new Nook tablets. Instead they signed a deal with Samsung to sell co-branded Galaxy tablets. That has helped trim costs for B&N but it's still not enough.
The number one biggest problem with Nook moving forward is that consumers lack confidence in B&N, especially after doing things like removing the option to download Nook ebooks from their website. B&N comes off like they don't really care about Nook anymore, about improving Nook-related features and customer experience. Until they do that, the Nook brand is going to continue down the inevitable path of a sinking ship.
via: Wall Street Journal