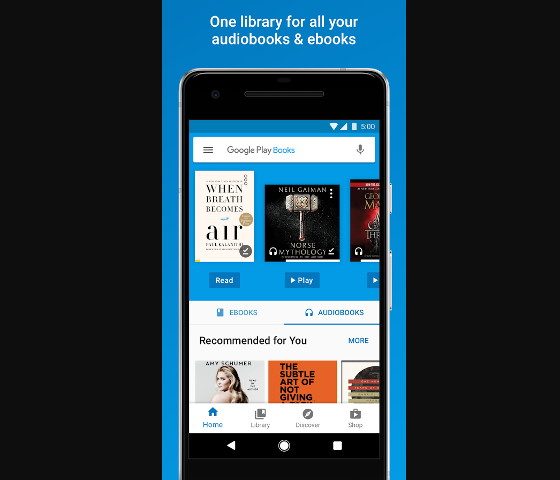 If you get your ebooks and audiobooks from the Google Play Store, you may not know that you can share them with up to 5 family members using Google's Family Library.
Once you setup a Family Library, you can easily share purchased ebooks and audiobooks with selected family members, as well as apps, games, movies and TV shows.
This isn't a new feature but it's easy to miss or forget about if you don't use it regularly.
Both Amazon and Apple offering family sharing so it's not surprising that Google does too.
There are some stipulations of course, and family sharing is only available in certain countries.
Not all ebooks and audiobooks are available to share either. Some publishers elect to disable sharing. If a title is shareable it will say "Eligible for Family Library" in the Addition Information section on a book's description page.
Additionally, free samples and public domain books aren't eligible for sharing, the same goes for rented books, such as textbooks. Personal documents and ebooks that you upload to your account aren't available for sharing either.
Newsstand purchases also can't be added to Family Library so that precludes newspaper and magazine sharing.
See the help article on how to Use Google Play Family Library for directions to get started.