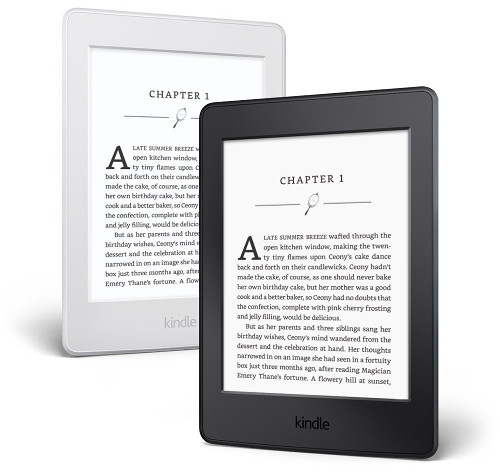 Here lately Amazon is going through a cycle of having a different refurbished Kindle on sale every couple of weeks. It was the new Kindle Oasis for awhile, then the Kindle Voyage, and now it's the Kindle Paperwhite's turn again.
The certified refurbished Wi-Fi Kindle Paperwhite with Special Offers (advertisements) is on sale for $74.99.
They also have the model with free 3G wireless marked down to $94.99, but it's not in stock until September 9th, according to the product page.
Normally the refurbished Wi-Fi Kindle sells for $99 and the 3G version sells for $119.
This is one of the lower prices the refurbished Paperwhite has sold for. They had it marked down to $69 the week leading up to Prime Day, but it's usually $79 or $89 when they put it on sale.
Refurbished Kindles come with the same 1 year warranty as new Kindles so they're a good way to save some cash.
A new one costs $45 more right now and you can buy several ebooks for that so why not get the same Kindle with the same features if you're planning to buy one.