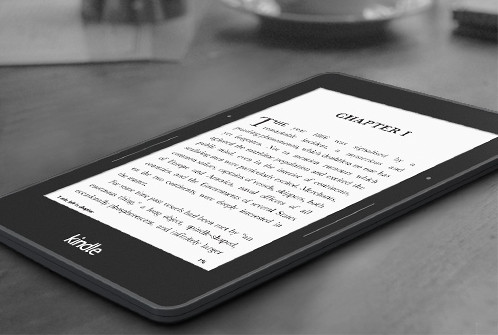 Amazon has been rotating sales on certified refurbished Kindles lately, and now it's the Kindle Voyage's turn again, but this time the price is even lower than usual.
They recently dropped the price of refurbished Kindle Voyages from $149 to $139, and now they've taken an additional $20 off the price with the current sale.
The Wi-Fi Kindle Voyage is $119 and the 3G Kindle Voyage is $139.
They include Special Offers (ads) at that price but you can pay Amazon an extra $20 to remove them, like usual.
Amazon started phasing out the Kindle Voyage in July when they stopped selling them new.
Occasionally a few come back in stock, like right now they have some, but they're probably just getting rid of remaining stock since they no longer advertise the Kindle Voyage on any of the Kindle pages anymore.
There are a couple of other deals going on right now too for Kindle Unlimited and Audible subscriptions.
If you have an American Express Card, you can get a 1-year subscription to Kindle Unlimited for 30% off, taking the price down to $83.92 for 12 months. Use promo code "AMEXKU" at checkout. The deal ends September 30th.
There's also an ongoing deal for Audible subscriptions where you can get 1 year for $99.50. The regular price is $149.50. The deal ends on September 15th.