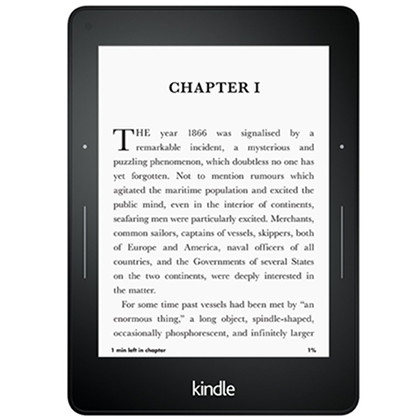 A few days ago I posted about how the Kindle Voyage is no longer available in several countries from various Amazon websites.
Now we can add Amazon's US website to the list as well, where the Kindle Voyage is no longer available to purchase new—they only have used and refurbished ones now.
Amazon has also removed the Kindle Voyage from all the Kindle comparison tables and the Kindle family bar at the top of Kindle product pages.
The Kindle Voyage is nearing its 4th birthday this November so it's not surprising to see it go.
But will Amazon replace it with a second gen model or is this the end of the Kindle Voyage entirely?
It's kind of odd that they've released two Kindle Oasis models in the past two years while the Kindle Voyage has remained unchanged for 4 years.
Looking at the reviews at Amazon the Voyage appears to the be more popular model. It has a 4.2 star rating and both Kindle Oasis models have 4.0 ratings, and both have fewer overall reviews than the Voyage, although the Voyage has been out for a lot longer.
Either way with the Kindle Voyage on the way out it's a pretty strong indication that a new Kindle model or two will get released later this year.
The 6-inch Kindles are in desperate need of a refresh. The Kindle Paperwhite has had the exact same design for the past six years now, the Kindle Voyage was released 4 years ago, and the entry-level Kindle is still using an old low resolution Pearl screen that everyone else phased out years ago. It's time for something new in Kindle town.