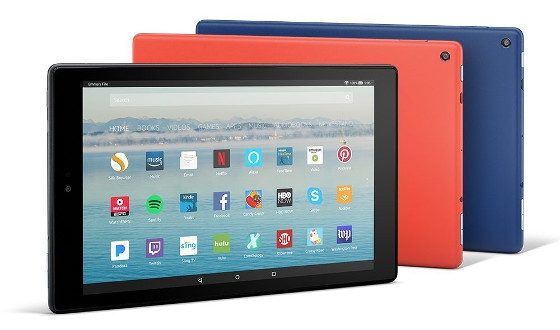 Amazon has kicked off their Black Friday Deals Week promotion with some deals on Amazon devices.
Among the deals they've got the Fire HD 10 on sale for $99, and the Kids Edition tablets are all $30-$50 off as well.
There are no Kindle deals yet, unfortunately, other than the 3 months of Kindle Unlimited for $0.99 sale.
Onyx has added some coupon deals to their ereaders at Amazon:
Onyx Boox Max2 – $50 off coupon
Onyx Boox Note 10.3 – $30 off coupon
Onyx Boox Note 9.7 – 8% off coupon
Onyx also recently lowered the prices of their devices so with the coupons the prices are quite a bit lower than they used to be, and the Note models come with a free cover (see the special promotions section halfway down the product pages).
Woot has been having some refurbished Kindles on sale lately. They usually go fast but you can keep an eye on the Woot tablet deals page. They've got a bunch of refurbished iPads for sale too.
This is probably going to be a pretty boring year when it comes to Kindle sales and ereader sales in general for Black Friday and Cyber Monday. There will be some tablets available for cheap but there's probably not going to be much action with ereaders. B&N will have the Nook Glowlight 3 marked down to $89 and that's about as good as it gets.
Kobo never does anything interesting; they'll discount the lower end model by $20 if we're lucky. In over 2 years they've still never once put the Kobo Aura One on sale. Maybe this is the year!
Having been released just last week, the Kindle Paperwhite 4 is likely too new for Amazon to put on sale for Black Friday week, especially considering people would return the one they just purchased to buy it at the lower price. They might do a bundle package deal but even that's unlikely considering they're already giving away 6-months of Kindle Unlimited with the purchase of the new Kindle Paperwhite.
Amazon almost never puts the Kindle Oasis on sale so that's not looking very promising either. They'll probably just put the entry-level Kindle with its 8-year-old low resolution screen on sale again for $49 or $59. Boring.
Here's Amazon's press release if you want to look over some of the products they're going to have on sale over the next week.