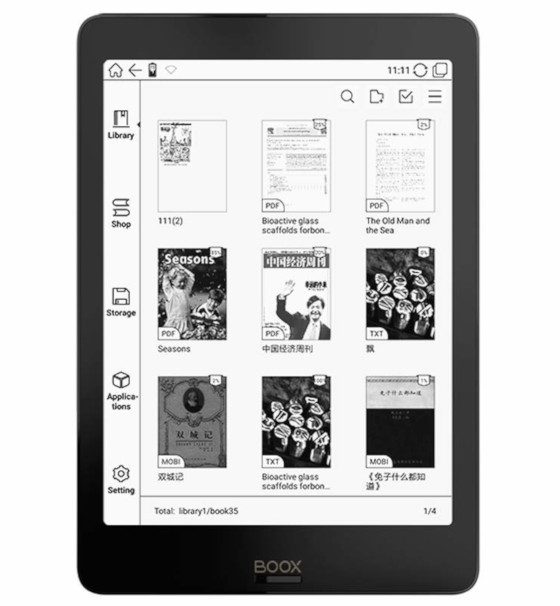 A couple of Onyx's newer ebook readers have turned up for sale on Amazon over the past few weeks.
I've delayed posting about them because they aren't being sold through Onyx's official Amazon store, but who knows if they're ever going to sell them anyway since Onyx's resellers have been selling them for awhile now. Apparently Onyx would rather have shady 3rd party sellers distributing their products instead of selling them themselves.
The the 7.8-inch Onyx Boox Nova is being sold by Ectaco for a whopping $349. They always have outlandish prices; I don't know why anyone buys from them.
By comparison, the Likebook Mars with the same screen and same general features (plus a microSD card slot) sells for around $250.
The original 7.8-inch ereader, the Kobo Aura One, sells for $229, so $350 for the Nova makes no sense on any level.
The 6-inch Onyx Boox Poke is selling for $143 from a seller with a good rating but they seem to be shipping from China based on the estimated delivery time.
If it was the Poke Pro that would be an acceptable price, but since it's the regular Poke it should be avoided altogether since it runs Android 4.4, which completely defeats the purpose of it being a new "upgraded" model.
Could you imagine Amazon releasing two versions of the Kindle Paperwhite, one with the current software and one with software from 5 years ago? Yeah, that makes a lot of sense.
Onyx is such an odd company. If they're going to sell these new models in the US you'd think they could at least do so from their own Amazon store. Instead they'll release ten different versions of the same ereader through ten different vendors, and they're probably already working on replacements for these new models.