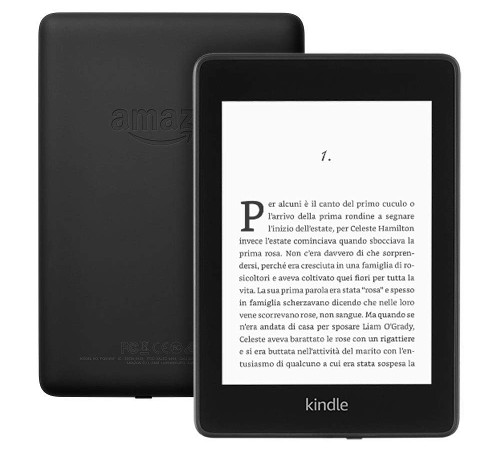 Amazon hasn't been offering very many good deals on Kindles this holiday shopping season, aside from their Paperwhite 3 clearance sale, but that finally changed last night when they put the new Kindle Paperwhite 4 on sale for the first time in the US.
You can get the 8GB Kindle Paperwhite for $99 and they've also got the 32GB model marked down to $119. The cellular model with 32GB is $187.
The new Paperwhite has been on sale in Europe for the past couple of weeks so it's good to see they've got it on sale here now too.
One thing I noticed is they're only charging $15 extra to get the non-ad versions; it normally costs $20 more to remove the Special Offers.
There's also the new Kindle Paperwhite Audible bundles that I posted about yesterday that come with a pair of wireless headphones and a 3 month trial to Audible for $139.
The Paperwhite deals expire on December 22nd. Amazon also has a list of Kindle eBooks on sale today only for one of their Deals of the Day, with up to 80% off top fiction reads.
$99 is a good price for the new Paperwhite considering it's waterproof and it now has 8GB of storage space and Bluetooth for Audible support. I was wondering if they'd price it that low with the upgrades, and it's good to see they have.
See my Kindle Paperwhite 4 review for more information and to see a video review of it in action.