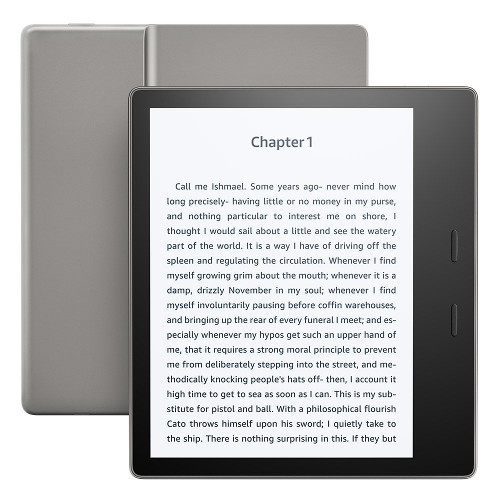 For some illogical reason Amazon almost never puts the Kindle Oasis on sale. It just doesn't happen. You'd think once in awhile they could at least take $25 off, especially considering they put the other Kindle models on sale regularly, but they just don't do things that way.
The Oasis costs nearly twice as much as the Kindle Paperwhite so their profit margins on it are almost certainly greater, but still they never put the Oasis on sale.
However, there is one way to get a discount on the Kindle Oasis.
Amazon offers a trade-in program where you can trade an older Kindle to get 25% off the purchase of a new Kindle, including the Oasis.
Plus you get the value of the Kindle to use toward the trade-in as well, which varies from $5-$75, depending on the model.
The 25% off deal even applies to non-working Kindles, and they'll also give you $5 for it.
So if you have an old Kindle laying around sending it in is an easy way to get 25% off a new Kindle (the deal applies to all current models, not just the Oasis).
If you don't have a Kindle to trade, you could try to find a cheap broken one on eBay or locally.
Another option would be to buy one of the cheap Kindles from Woot and trade it in. Some of the prices aren't far off of the trade-in value.
The Kindle Touch seems to be the best option for this. It sells for $23 from Woot and Amazon will give you $15 trade-in value for it, plus the 25% off credit. That means you could get the 8GB Kindle Oasis for effectively $195.50 ($54 off) or the 32GB Oasis for $218 ($62 off).
It would be nice if Amazon would just put the Kindle Oasis on sale once in awhile, but if you're crafty enough you can still get one at a pretty good discount.