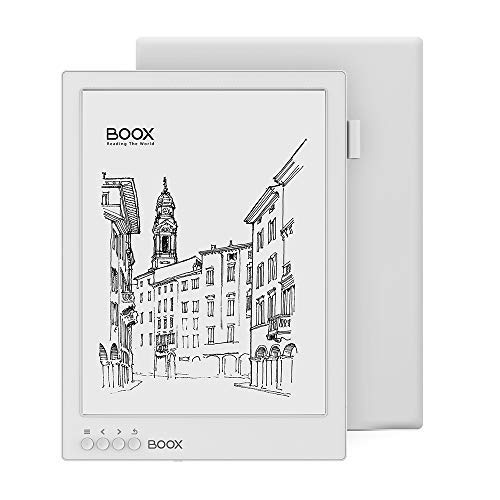 Onyx has started selling their new upgraded Onyx Boox Max2 Pro on Amazon. It's expected to be in stock on January 3rd.
The price is set at a whopping $849. That's $100 more than the regular Max2 model.
The Pro is a special edition model that was made for Onyx's 10th anniversary.
The Pro version adds twice as much storage space and RAM, with 64GB and 4GB respectively, and it comes in white instead of black.
Other than that it's exactly the same as the regular Max2.
It has a 13.3-inch E Ink screen with 207 ppi, and the touchscreen supports both finger touch and stylus touch with an included Wacom stylus pen.
It has a quad-core 1.6GHz processor, with Wi-Fi and Bluetooth, and it has an HDMI port to connect to a computer to use it as a secondary E Ink monitor.
Like Onyx's other devices, it runs open Android software that's based on Android 6.0, and it comes with Google Play onboard to install apps.
Check out my Onyx Boox Max2 review for a closer look at the features and to see it in action. They've updated the software to v2.0 since then so it looks a bit different now but most of the features are still the same.