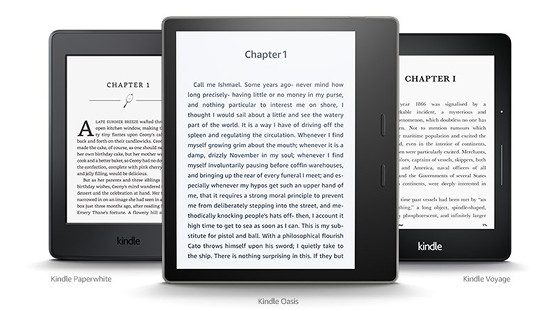 Here's a quick tutorial on how to update your Kindle ebook reader to the latest software version that Amazon offers.
Some people have been asking why their new Kindle Paperwhite lacks some of the features shown in the video review, such as the option to disable the touchscreen, and it's because the software isn't up-to-date.
Amazon often adds new features to Kindles with software updates so if you want all the latest features make sure your Kindle has the latest software installed.
You can check the software version on your Kindle by going to Settings, then tap the three dots in the upper right corner and select Device Info.
Compare the firmware version number to what Amazon has listed on their Kindle Software Updates page for your specific model.
There are two ways to update your Kindle's software.
Automatic Updates
The easiest option is to let your Kindle update on its own automatically while plugged in and charging. However, this requires leaving Wi-Fi turned on indefinitely until it updates.
The only problem with auto-updates is they can sometimes take several weeks for the software to update after a new version is released, so you need to leave Wi-Fi turned on all the time, and if you like to have airplane mode turned on to save power then you probably aren't going get the update.
Manual Updates
Another option is to download the update file from Amazon directly and then sideload it onto your Kindle using a USB cable.
The benefit with manually updating is you can get the update as soon as it is released so you don't have to wait to get access to the new features and bug fixes.
To manually update, just go to the Kindle Software Updates page where you can select your specific Kindle model and download the update file to your computer.
If you're not sure which model you own you can check this page: Which Kindle E-reader Do I Have?
Once you have the file downloaded, simply plug your Kindle into your computer using the USB cable and then drag the update file onto the main Kindle drive (don't place it in a folder).
After the transfer is complete, safely disconnect your Kindle from the computer.
To trigger the update on your Kindle, go to Settings, then tap the three dots in the upper right to open the menu and select Update Your Kindle.
That's it. Super easy. If the option to update is grayed out then you either have the wrong file or something went wrong during the transfer. Try again and make sure you have the proper file for your Kindle model (it will only install updates for your specific model).