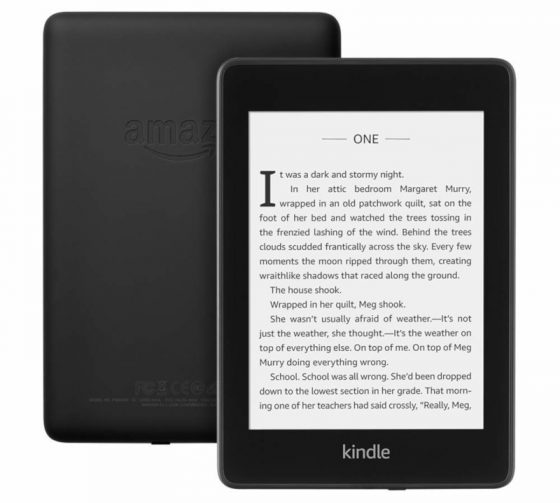 Amazon has the new waterproof Kindle Paperwhite on sale today only for one of their main Deals of the Day.
The new Kindle Paperwhite is marked down to just $89, its lowest price yet, and all versions are on sale, including the 32GB model.
This is a 1-day sale only for January 21st, 2019.
It's surprising to see the new Paperwhite already on sale for $89 considering it was just released in November.
It has a number of upgrades over the previous model, and that one didn't even go on sale for $89 very often.
The new version comes with twice as much storage space, with the option for 32GB, it's waterproof, and they added Bluetooth support to listen to Audible audiobooks.
See my Kindle Paperwhite review for a closer look and to see a list of specs and features.
Here's how the sale prices breakdown:
8GB Kindle Paperwhite – $89
32GB Kindle Paperwhite – $119
32GB Kindle Paperwhite 4G LTE wireless – $209
The also have the bundle packages that come with a cover and charger on sale with the equivalent discount, but you can save a lot more by buying a 3rd party cover instead.