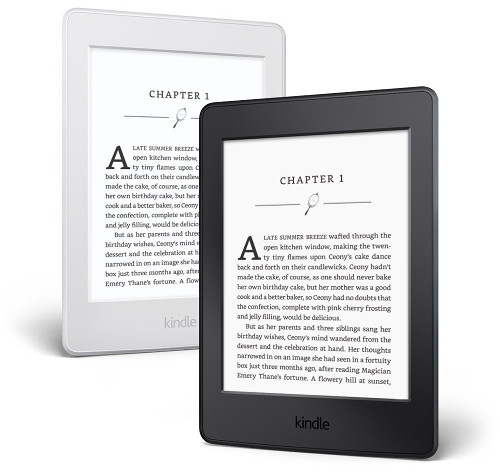 There are several previous generation Kindles on sale at Woot again. Everything dried up for awhile but now there are some good deals for value-seekers out there.
Some of the Kindles are listed as refurbished, some are scratch and dent, and they also have brand new Kindle Voyages for $129.
For those with a 1st gen Kindle Oasis they have the official leather charging cover available for only $15.99 new. Considering it normally sells for $89 that's a bargain.
The cheapest Kindle of the bunch is the Kindle 4 at $22.99. They also have the Kindle 5 for $2 more.
One of the best values is the previous generation Kindle Paperwhite 3 for $54.99. If you don't care about waterproofing, more storage space, and Bluetooth for audiobooks it's just as good as the new version.
They also have the Kindle Paperwhite 2 for $46.99.
Even though the Paperwhite 2 was released back in 2013, it actually has a higher resolution screen than the new Kindle that was announced yesterday. It also has the same amount of storage space, longer battery life, and it runs the same current software as the new models. However, it lacks Bluetooth and audiobook integration like the newer models have, and it's quite a bit bigger and heavier than the new Kindle (247 grams vs 174 grams). But for value-seekers it's nearly half the price as the new Kindle and it has a better screen and longer battery life. It sure is strange how Kindles evolve over the years…