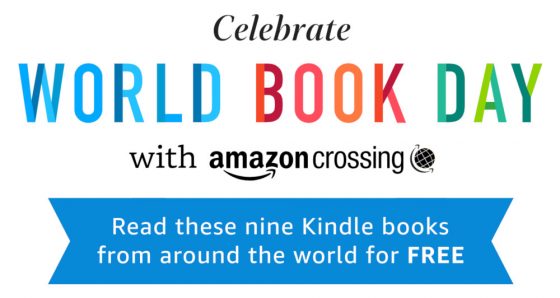 Amazon Crossing is giving away over $45 worth of ebooks for free to celebrate World Book Day.
Here's the landing page at Amazon with the list of 9 free Kindle books.
As the terms and conditions state, customers residing in a country that uses Amazon.com as its default marketplace can download one or more of the nine featured Kindle books.
They also have links to some of Amazon's international websites at the top of the page to download the books from other Kindle stores as well.
The ebooks are free for the next week, through April 24th.
These are award-winning books from international authors that have been translated to English.
Amazon Crossing is the largest publisher of translated fiction in the US. They did a similar giveaway last year with a different selection of books.
Some of the books are pretty popular. And you might want to download The Hangman's Daughter if you've never tried a Kindle in Motion ebook before, which includes things like added animation and videos.