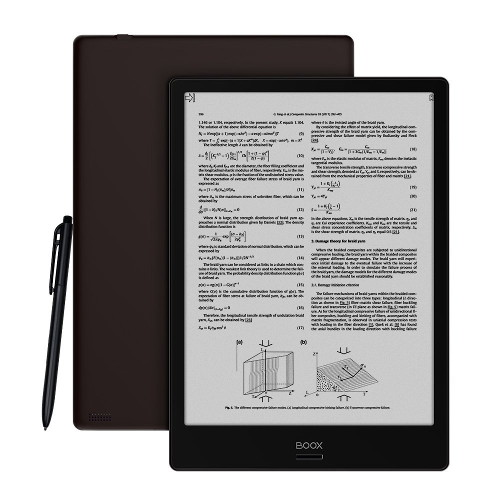 Yesterday I posted about how Onyx has finally started accepting orders for the new Onyx Note Pro at Amazon, and now they've dropped the price of the original Boox Note down to $449.
It's been available for just under a year now. It used to sell for $549. Then they dropped it to $499 awhile ago, and recently it was $489.
Now at $449 it's considerably cheaper than similar models like the Remarkable and Sony DPT-CP1, both of which sell for $599.
The price difference is kind of crazy, and you could easily make the case that the Note is better than either of those.
But it's surprising to see such a big price difference between the original Note and the new Note Pro. They're basically charging $150 for a frontlight and a glass screen.
The Note Pro also has twice the storage space and RAM with 64GB and 4GB, but that's just overkill for most people for a reading and note-taking device, and otherwise it's exactly the same as the original Note.
I wonder if Onyx will discontinue the regular Note in favor of the Note Pro moving forward. They somehow managed to released 5 different versions of the Note model in less than one year. Meanwhile Amazon still refuses to release a single large Kindle.
Either way, if you want a large-screen ereader and don't care about having a frontlight, the original Onyx Boox Note is now considerably cheaper than the new Note Pro.