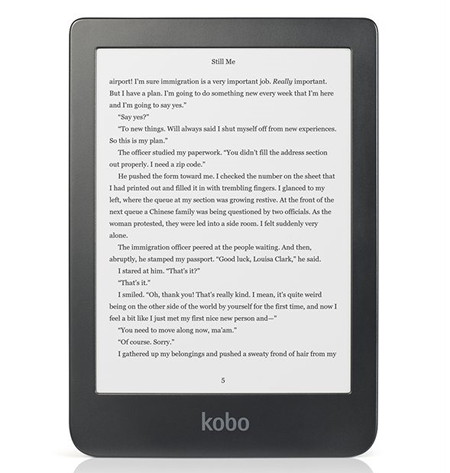 It's been awhile since there have been any good deals on Kobo ereaders, but now both 6-inch Kobo models are on sale at Walmart for under $100.
They have the Kobo Aura 2 marked down to $79 and the newer Kobo Clara HD is only $99. Both include free shipping.
That's $20 off the regular price of the Kobo Aura and $30 off the price of the Clara HD.
Oddly Kobo has the same two models on sale from their US website, but the prices are $10-$20 higher than Walmart's prices. Once again Kobo is making it perfectly clear they'd rather people not buy ereaders directly from them.
Both of these 6-inch Kobos essentially have the exact same software features, with OverDrive support built-in to download library ebooks.
The main difference between the two is the Clara HD has a higher resolution E Ink screen with 300 ppi (the Aura had 212 ppi) and it also has a frontlight with dual temperature control. Additionally, the Clara HD has twice as much storage space with 8GB, and it's a bit smaller and lighter overall.
For an extra $20 you're better off getting the Clara HD with the higher resolution screen and upgraded frontlight, but it's hard to argue with a $79 Kobo Aura. It has a higher resolution screen than the new Kindle and it's $10 less ($30 less without ads).