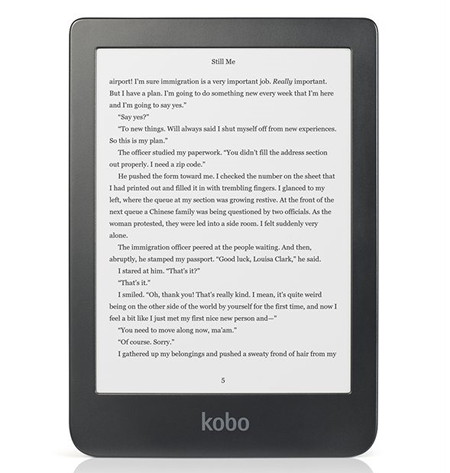 Kobo has started rolling out a new software update for their line of ebook readers that adds a couple of new features and fixes some bugs.
Kobo has mostly been doing minor updates lately that aren't worth talking about, but this update at least adds a couple of new features, including a new parental controls option that lets you set a 4-digit code to access the Kobo store and web browser.
They also improved searches and made it so a book's table of contents is indented for multiple levels.
The update is available for pretty much all Kobo models except the Kobo Mini and the first non-touchscreen models.
Like usual you can wait for the update to download and install automatically, but Kobo rolls out updates in stages so it could take a few weeks to get it. If you want the update now you can download it from this Kobo Firmware Downloads page.
Here's the list of changes with the 4.15.12920 update:
Parental controls:
You can set a 4-digit PIN that must be entered to access the store and web browser on your eReader. To turn it on, go to Settings and select Accounts.

Indented table of contents:
If your book's table of contents contains multiple levels, it will be indented for better readability.

Search improvements:
Typing is now more responsive when searching.

Wi Fi now reconnects more quickly before you search the store, allowing search suggestions to appear as you type.

Fixed:
Previously, when reading .MOBI books, your progress was not remembered.
via: MobileRead