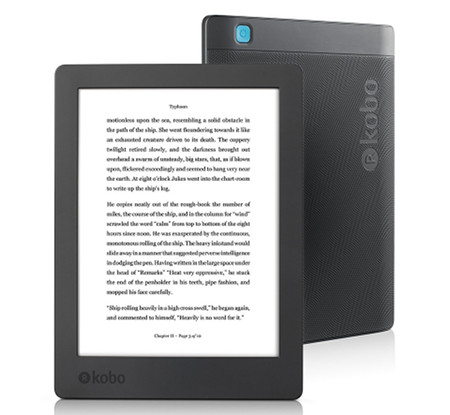 Walmart has a couple of Kobo ereaders on sale. The Kobo Aura has been marked down to $69 for several weeks, and now they've got the Kobo Aura H2O on sale as well.
The H2O normally sells for $179 but Walmart has it marked down to $149 with free shipping and it's on sale from Kobo's website too but for $10 higher.
The Kobo Aura H2O has an uncommon 6.8-inch E Ink screen with 265 ppi.
It has a color adjusting frontlight, it's waterproof, and it has 8GB of internal storage space.
At 2 years old, it's the oldest Kobo model available in the current lineup so it's the most likely candidate to go on sale.
In fact it wouldn't be surprising to see Kobo release an updated model soon.
If you don't care about having a slightly larger screen and waterproofing, an even even better deal is the Kobo Aura for $69. That's a bargain for a frontlit ereader with OverDrive built-in.
You'd think they could put the $279 Kobo Forma on sale once in a while but that has yet to happen, and if it's like the Kobo Aura One it never will (literally, Kobo never once put the Kobo Aura One on sale).