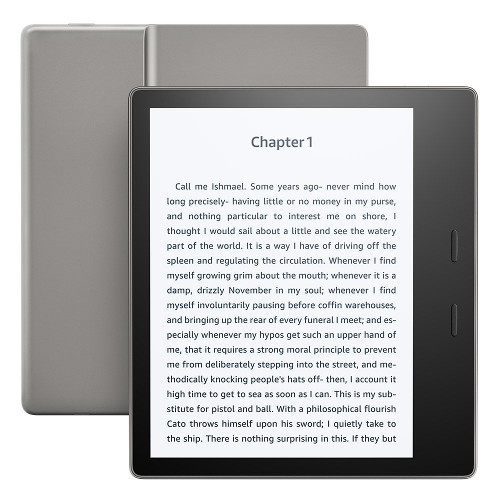 Ever since Amazon announced the upcoming release of the Kindle Oasis 3 with adjustable frontlight color, which comes out later this month, the price of the Kindle Oasis 2 has plummeted to all-time lows.
Amazon now has the refurbished Kindle Oasis 2 on sale for $169—$40 off the regular price.
That's $30 less than the price of a new Kindle Oasis 2, which has been on sale for $50 off since the new Oasis was unveiled.
Until they started this deal the refurbs were selling for $10 more than brand new ones, so it only makes sense to drop the price of refurbs too.
If you don't care about the warm frontlight color on the new Oasis then there's no reason not to get the 2nd gen model for considerably less since they are 95% the same otherwise.
Amazon's certified refurbished Kindles come with the same 1 year warranty as new Kindles.
The only problem with buying refurbished Kindles is you can't get an additional 25% off by trading in an old Kindle.
They only have the 8GB version of the Kindle Oasis with Special Offers available refurbished; the 32GB versions are sold out.