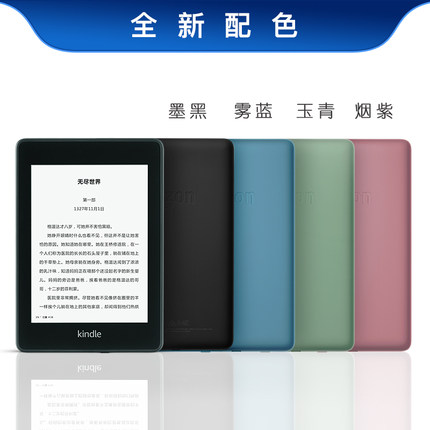 Last month Amazon started selling a Twilight Blue version of the latest Kindle Paperwhite to go along with the black version that was released last fall.
Releasing a new color eight months after the Paperwhite was first released is kind of strange, but what's even weirder is Amazon sells four different colors of the Kindle Paperwhite in China.
It seems a bit odd to offer more color choices in China where Kindles aren't even very popular, while offering just two colors in the Kindle's home market and most other markets.
In some countries Amazon still only sells the black version of the Kindle Paperwhite.
The bigger markets seem to have both black and blue versions available; China is currently the only one with four color choices.
It's weird how the color choice varies for each market. I wonder if they'll eventually start offering all four color choices in more countries as the year goes on.
Like the twilight blue color, the additional color choices in China are a bit unusual as well. There's sort of a dark pink or plum color, which Google translate describes as smoke purple, and there's an odd faded green color. With these colors black is clearly going to be the most common choice. 😀