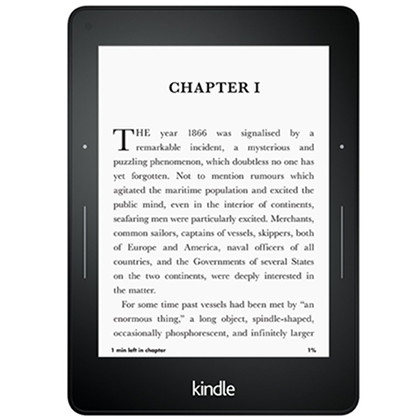 If you want a Kindle with the best screen clarity, the Kindle Voyage is available from Woot once again.
They're selling the Wi-Fi Kindle Voyage for $74.99 refurbished, and if you're an Amazon Prime member you can get free shipping—otherwise it's $6.
That's not a bad price considering the Kindle Voyage originally sold for $199, and some people still like it better than the $249 Kindle Oasis.
The listing says the deal is only available for one more day or until sold out, but if it doesn't sell out they'll likely just relist it again on a separate page.
It'll show up on this tablet deals page if they relist it or if they add any other Kindle deals.
Woot is owned by Amazon so older Kindle models often turn up for cheap there.
They also have some previous generation Fire tablets available, including the Fire HD 8 for $55 new.
If you don't care about having the latest model, these older Kindles and Fire tablets from Woot are good way to save some cash.