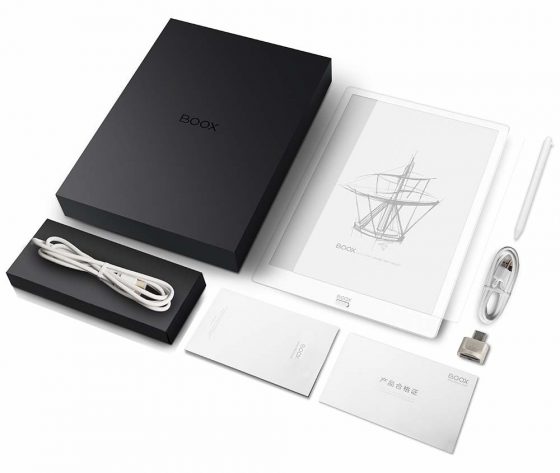 Last week Onyx announced the release of a new 13.3-inch ereader, notepad, and E Ink monitor called Onyx Boox Max3.
The device is now listed on Amazon for $859 with free shipping and it can be delivered later this week.
The main upgrades with the Max3 model are a faster 2GHz octa-core processor and USB OTG support to connect external storage devices and things like keyboards.
A fingerprint sensor was added for improved security as well, and it supports 5GHz Wi-Fi now too.
They also updated the Android operating system to version 9.0, but that update should be coming to the older Max2 model as well, according to Onyx.
The Max3 also features a new streamlined design with a flush front screen, which is plastic-based so it's more durable and it supposedly adds more of a paperlike feel when writing with the included Wacom stylus.
Like earlier Max models, it has a 13.3-inch E Ink screen with a resolution of 2200 x 1650, which equates to 207 ppi. It does not have a frontlight.
Below is a video showing the Max3 along with some of the new software features.
Onyx Boox Max3 Video Preview