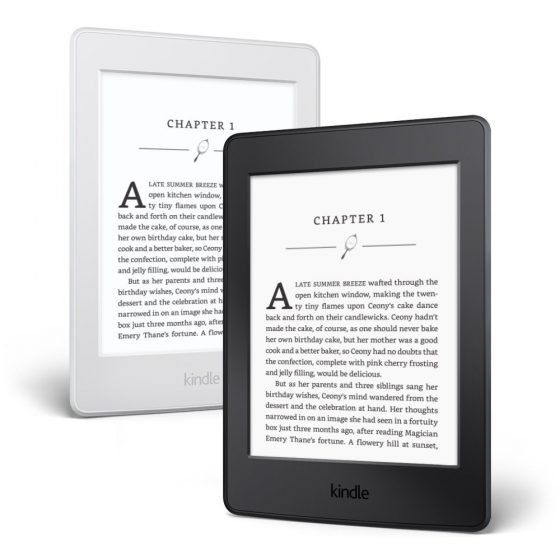 It's been a few months since Amazon has had a sale on the current lineup of Kindles, at least for those that aren't Amazon Prime members, but they did recently mark down the previous generation Kindle Paperwhite.
Right now the Kindle Paperwhite 3 is available from Amazon for $79.99 with free shipping.
It's the certified refurbished version, which generally look and work like new and they come with the same one year warranty as a new Kindle.
Amazon has both the white and black versions in stock, the Wi-Fi only models; the 3G wireless models are unavailable.
Some people like the recessed screen on the Kindle Paperwhite 3 better than the flush screen on the newer Paperwhite 4.
Other people could care less either way, but lots of people like to save money and the Paperwhite 3 is currently $50 less than the Paperwhite 4.
The newer model is waterproof and it has twice as much storage space, but the software is 95% the same when it comes to reading features. The Paperwhite 3 lacks the inverted mode for white text on a black background and it doesn't support audiobooks, but if you don't care about those things then saving $50 might sound like the more appealing option.
Woot has some older refurbished Kindles available again as well. They have the Kindle Voyage for $99.99 and the Kindle Paperwhite 2 for $34.99.