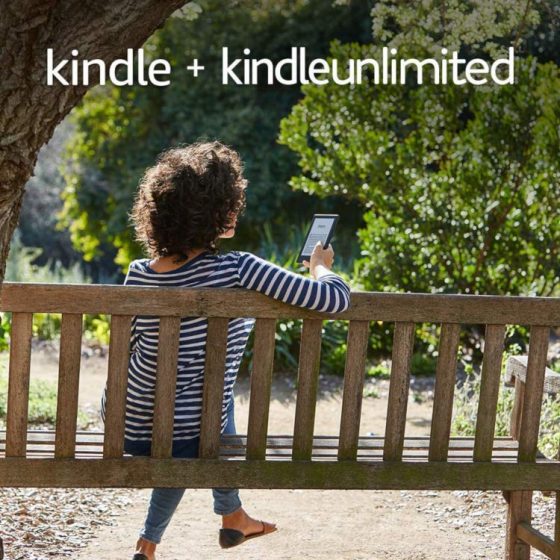 When buying a new Kindle from Amazon in the US, you have the option to get a free 3 month trial to Kindle Unlimited, Amazon's ebook subscription service that includes a collection of ebooks, audiobooks, and other digital content.
After buying a new Kindle from Amazon, there are a couple of things you need to remember about Kindle Unlimited, both when it comes to activating the offer and canceling the offer if you decide you don't want to pay for a monthly subscription to Kindle Unlimited.
Until recently you had to select the option to get 3 months of Kindle Unlimited for free when purchasing a new Kindle, but now Amazon has started offering 3 months with all purchases automatically (except the new Kindle Oasis you still have to select the offer for some reason).
The way it works is Amazon now sends out an email once your Kindle ships that gives you the option to active the free 3 month Kindle Unlimited deal.
The offer has to be activated within 90 days of receiving the email, so if you forgot about it for awhile you can still go back and activate it.
You get the free three months regardless if you're a current member or not.
After you redeem the offer, it can be easy to forget that you've signed up for what will automatically turn into a $9.99 per month bill after the trial period ends.
If you decide you don't want to pay for Kindle Unlimited you have to remember to cancel before the trial ends.
Here's an earlier article that outlines the process of how to cancel Kindle Unlimited. It's as easy as logging into your Amazon account, going to the memberships section, and hitting a button a couple of times to confirm the cancellation.
The cool thing about Kindle Unlimited is you still get to use the free trial for as long as it was initially stated even after you cancel so you can go in and cancel right after redeeming the free offer if you have no interest in paying $9.99 per month once the trial is over.
Also, if you like Kindle Unlimited but don't want to pay full price, Amazon still has this Kindle Unlimited gift deal active where you can get 20%-40% off. It's been active for several months now so either they forgot about it or they don't mind accepting less for KU subscriptions.