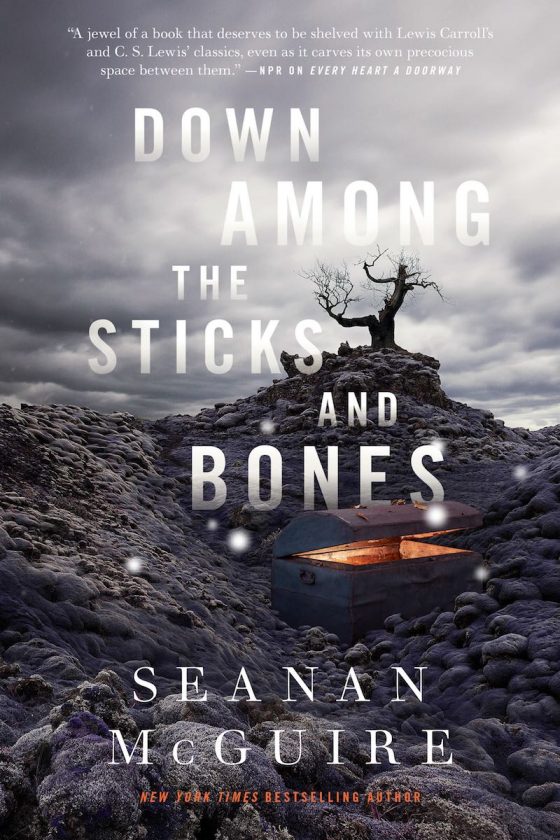 It's been a few months since posting about Tor's free ebook that they give away each month for their eBook of the Month Club so let's get back to it.
This month's title is from a popular urban fantasy series. Technically it's book 2 in the series but it's a prequel to the first and its own standalone story.
The free ebook is Down Among the Sticks and Bones by Seanan McGuire.
To get the freebie just head over to Tor.com and sign up for their monthly newsletter to get instant access to the download.
They offer both ePub and Mobi formats, and like usual with Tor's ebooks they are DRM-free so you can read the ebook on whatever device or app that you prefer.
Please note, the ebook is only free through November 15th, and it's only available free directly from Tor (it currently sells for $9.99 from Amazon and other ebook stores).
Here's a brief description of the book:
Jacqueline was her mother's perfect daughter—polite and quiet, always dressed as a princess. If her mother was sometimes a little strict, it's because crafting the perfect daughter takes discipline.

Jillian was her father's perfect daughter—adventurous, thrill-seeking, and a bit of a tom-boy. He really would have preferred a son, but you work with what you've got.

They were five when they learned that grown-ups can't be trusted.

They were twelve when they walked down the impossible staircase and discovered that the pretense of love can never be enough to prepare you a life filled with magic in a land filled with mad scientists and death and choices.